The J. T. Bolding Youth Surf Fishing Event will be held again this year.  The name of the event will now become the J. T. Bolding/Bill Mariner Youth Surf Fishing Event.
The event will take place on Sunday, May 6 2018, from 1PM until 5 PM on the beach at Assateague, VA.  Youths ages 10 to 15 may participate.  Members of the ES Anglers Club Surf Fishing Teams will demonstrate surf casting, rigging, and reading the surf.  Only twenty students will be registered so there will be plenty of hands-on instruction and lots of time for fishing.  Everyone will receive souvenirs of the event and a picnic will follow.  Equipment will be provided, but participants may bring their own.  Lots of awesome fish were caught last year.
                Registration will be limited to club members only until a date closer to the event when, if needed, the opportunity will be open to all youths 10 to 15 years of age.  You may register by sending an email to Nancy Page,  pagefarm@verizon.net.  It is necessary that youths and adults who wish to attend the event give Nancy their names in order to be admitted to the refuge free of charge on the afternoon of the event.  You may also call Nancy at 757-665-5525.
                Last year most of the cost of the event was covered by a donation from a club member who wished to honor J. T. Bolding.  If you wish to help sponsor this event and wish to honor the memories of J. T. and Bill, you may do so by contacting Nancy.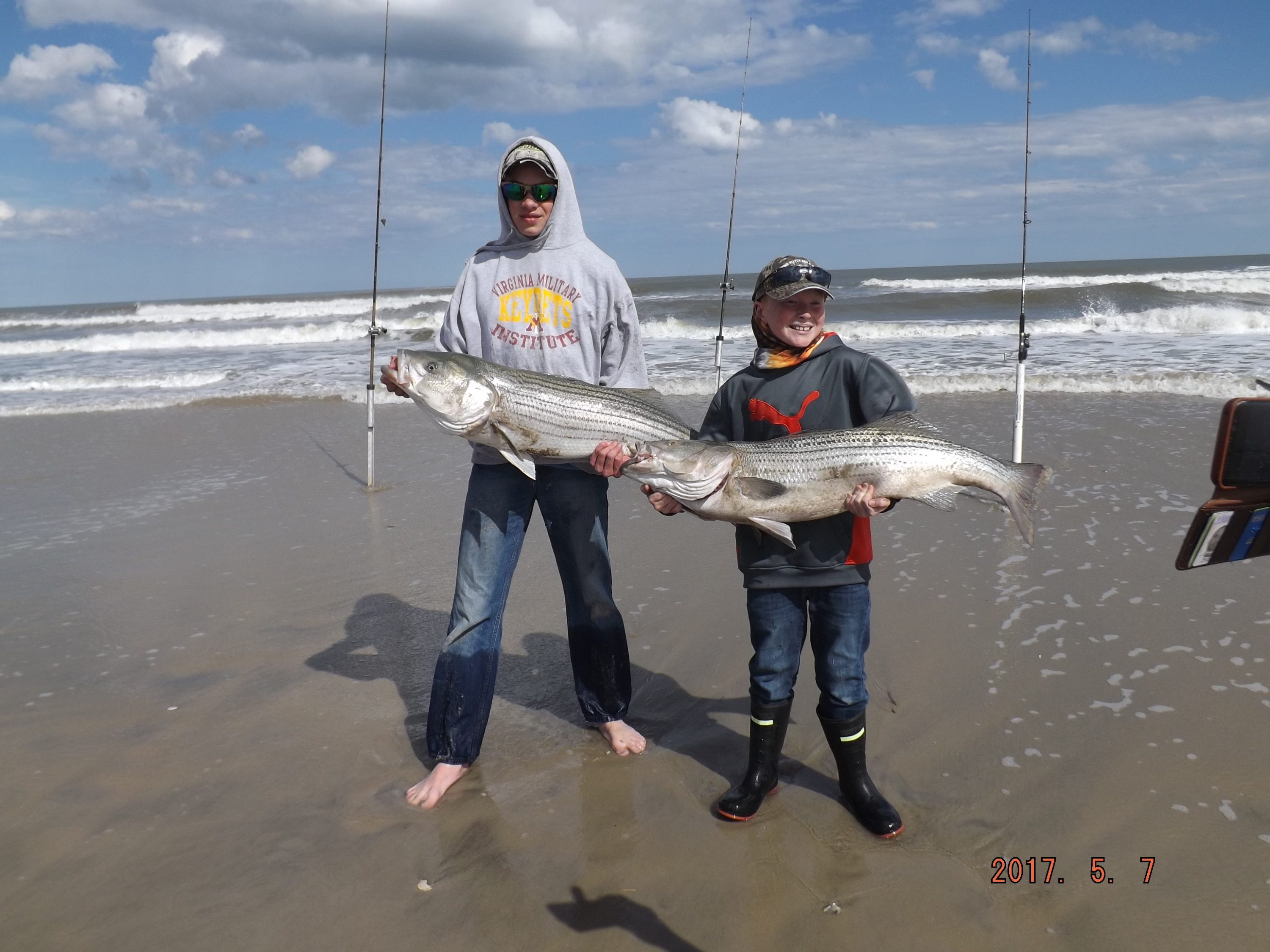 The picture below is from a pair of our happy anglers at last year's event.